A LEVEL AND BTEC RESULTS
In 2021, 53.2% of A Level results were graded at A* or A, well above the national average of 44.8%. 79% of all results were at B or above and a 100% pass rate was maintained. The most commonly awarded grade to Dover College pupils was A. A record number of BTEC results were at Distinction level.
Top performers included Edward Aylward with A*AAB, Lucas Zheng with A*A*A and Chang Jin with AAA. University destinations in September include Cambridge (Computer Science), UCL (Physics), Warwick (Computer Science), Leeds (Business Management) and Surrey (Paramedic Science).
The Headmaster, Simon Fisher, commented, "With over three quarters of all A Levels graded at A*, A or B (as well as outstanding results across our BTEC courses), this year's Upper Sixth leavers have an enormous amount of which to be proud. They have shown extraordinary resilience during their disrupted two years of Sixth Form but have been justly rewarded in their results today."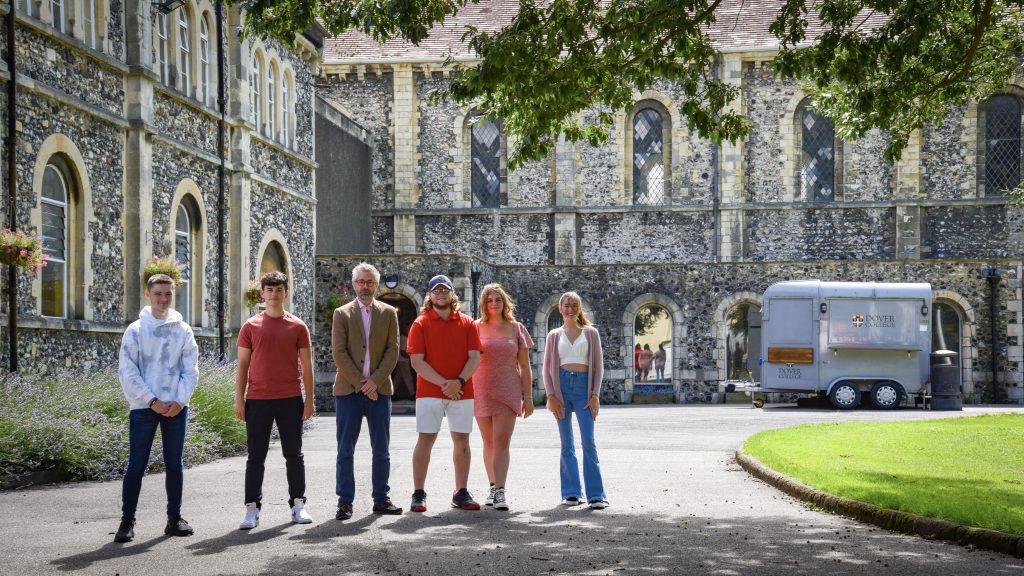 GCSE RESULTS
With 27.4% of GCSE results graded at 8 or 9 (formally A*), we are delighted that the determination, perseverance and resilience of our Fifth Form cohort has been rewarded. 44.3% of all grades at 7 to 9 (formally A* or A) is an incredible achievement, especially given that the school is not academically selective.
Exceptional individual performances included Gabriella Hood who achieved a clean sweep of 9s, as well as Tyler Henderson and Kirsten Blackburn who achieved all their grades at 7, 8 or 9 standard.
The Headmaster, Simon Fisher, commented, "I am so proud of the pupils' achievements and the way they have approached their studies with calm, resilience and determination despite the challenge of a global pandemic. We are not an academically selective school, so these results are down to the massive value that we add to each pupil. The work done at an individual level ensures that fantastic results like this can be achieved."